Motivation is powered by Vocal creators. You support
Shandre Thompson
by reading, sharing and tipping stories...
more
Motivation is powered by Vocal.
Vocal is a platform that provides storytelling tools and engaged communities for writers, musicians, filmmakers, podcasters, and other creators to get discovered and fund their creativity.
How does Vocal work?
Creators share their stories on Vocal's communities. In return, creators earn money when they are tipped and when their stories are read.
How do I join Vocal?
Vocal welcomes creators of all shapes and sizes. Join for free and start creating.
To learn more about Vocal, visit our resources.
Show less
You Are Not Alone
You have yourself.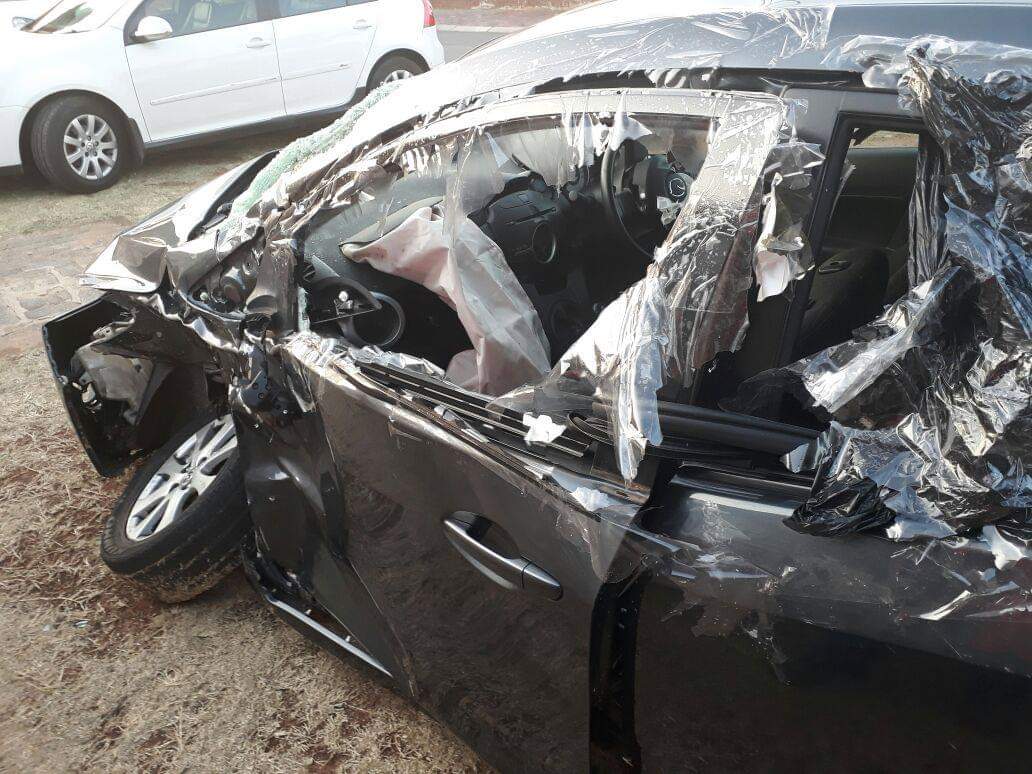 Always use every point in your life, to grow.
Biggest accomplishment?! Surviving.
On the September 30, my life was destined to change forever.
The car wreck is something that plays in my mind over and over again—even though I don't remember most of it. It's just so crazy how something can instantly change your life in seconds.
I sat in the passengers seat, in the exact spot where the car was hit. I don't know how it happened, but I know that however it happened, I am blessed and extremely grateful to be in the position I am today.
I obtained many injuries in fact, one in which dislocated my elbow. And the most important—I say this because of the intense impact it had and continues to have on me—the infamous brain injury. A blow to the head, one in which could have brought me close to death or being completely brain dead. It's one I find completely hard to comprehend and finally brought light to living life in a happier sense, and being more grateful. Cause just like that... Those unexpected seconds could sneak up on you.
Whilst in hospital, I was told I would never be able to finish my last year of schooling by doctors who believed that my injury was so critical it would be extremely difficult for me to focus or understand much of what took place. I was told that, if I wanted to finish school, instead of one year it would take two and I would constantly need a tutor everyday by my side to help me through understanding.
I was devastated, I didn't really enjoy school that much and I could not allow for my FINAL year to become such a drag. Even though I had many other people saying I couldn't do it, I wanted to do it.
So with acceptance from my school, I did it.
Everything was happening so fast, the injury effected most of my cognitive abilities and things became ten times harder compared to what it was. And on top of that, it was as if I had a new brain. I'd forget things the minute it was being told to me. I'd struggle to understand things unless explained to the deepest lengths. It could be so much worse, but I believed that I had my "old brain," prior to the accident.
As things progressed, I realised why things were exaggerated to such lengths, every thing I was once familiar with, was insanely difficult to do.
Whenever teachers explained, I would lose interest in seconds and with that I'd immediately forget what I was just taught. I couldn't use my study methods the way I once did, because memorizing became so hard to do. I felt extremely alone.
I never understood what and why I transitioned into this person. It became draining and every single person I was surrounded by was against my actions without realizing that I was deeply struggling and suffering.
I'd complain but to them I was over reacting, "You should get it out of the way and not allow myself to fall victim to this injury." 
I knew I was not, but it was literally effecting me. I could feel the differences. I knew how I was, and who I was becoming.
I had a near death experience and my father didn't visit me once in the two weeks I was in hospital, nor did my so called friends.
Even when I proceeded on to leave the hospital, no one checked up on me to see if I was okay.
And mentally, I was drained, learning so many things about myself, the people I'm surrounded with and still trying to take in all new different types of information from school.
I was never mentally in a good space. I was constantly drained, and felt lower than myself. I completely forgot who I was, everything was so new because I had zero recollection of anything in my life before the accident.
I found myself crying almost every single day and this drove me crazy because I hate crying. I never smiled, every single day was a new challenge and I hated being the one stuck with this injury. 
I felt alone, everyone remembers the person I was and would constantly bash me because I was becoming this new person. My injury effected my memory and much of my emotional side, so I was not doing things intentionally.
I felt lopsided and lost. Not only was I constantly in an uncomfortable and unhealthy environment, but I was completing the FINAL and most important year of my schooling career.
I didn't know how to feel anything other than pressure. Teachers were telling me I was once an over achiever and knows I could achieve so much.
No one took the time to fully understand just how serious my injury was. It was almost as if I just knocked my head against a door and I felt pain once and surely it went away.
However I experienced so much stress, tension and pain. Both literal and figurative.
I never let it affect my end goal, I was determined and knew I could and honestly believed in it. It took a while but it was worth it, I fixed the patches that needed fixing and worked extremely hard.
I found ways around my memory and understanding obstacles because I knew I needed to pass.
I made a way for ME to get out of the old habits and enforce a new strategic move. I made it work somehow and things were becoming easier.
I challenged my mental capacity and refused to believe that I was below anyone.
And later that year, I passed my final year with the highest level of grading.
I did it because I went about things differently. I decided to help myself because those around me never really cared much. I changed my mindset and adopted one that allowed for what's good for my mental health and happiness and refrained from any of the negatives.
I began to realize that apart from every single stress I faced, I was the one that survived. I was so blessed to be in school, so blessed to be ALIVE.
And instead of weighing out all the negatives, my focus should have been on all the positives.
Breathing, walking, sight, hearing, touch, scent, growth—all of which could've been taken away because of what had happened to me.
When you truly take a moment to think about your life, and how far you've come, you should be proud. Know that every thing you've done or the person you might have been is gone now. Unfortunately we cannot change the past. So, never stay stuck in it. You'll be going in circles, thinking of different outcomes.
Every time I struggled I thought of the what if? And it brought me to no real answer, so I refused to make myself believe that anything in my life was meant to be any different.
I grew so much, and even though I fight an occasional headache or pain, I look for solutions.
I realized that everything in your life is a learning curve, and you should constantly allow yourself to learn and grow. NO MATTER WHAT. 
I am who I am today because of ME.
And the values I chose to focus on.
Never forget who you are, and understand no matter how long it takes, things will turn around. Always for the better.
Nothing is permanent, so pry yourself on becoming your greatest friend.
Because in the end, you're all that you've got. The only person that's standing in the way of you becoming you, is YOU.