Motivation is powered by Vocal creators. You support
Brooke Nanai
by reading, sharing and tipping stories...
more
Motivation is powered by Vocal.
Vocal is a platform that provides storytelling tools and engaged communities for writers, musicians, filmmakers, podcasters, and other creators to get discovered and fund their creativity.
How does Vocal work?
Creators share their stories on Vocal's communities. In return, creators earn money when they are tipped and when their stories are read.
How do I join Vocal?
Vocal welcomes creators of all shapes and sizes. Join for free and start creating.
To learn more about Vocal, visit our resources.
Show less
What a Butterfly Taught Me About Success
If a butterfly continued to act and think like a caterpillar, she wouldn't be able to fly. And we do the same thing.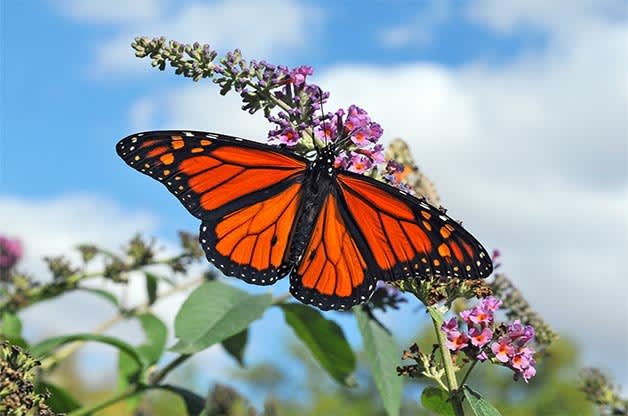 It's February, and this is around the time people are starting to give up on their New Year's resolutions (if they haven't already). It got me thinking about goals, and why so many of us don't reach them.
I have a lot of thoughts about this, but there's one specific principle I want to talk about today.
I'll use a personal example.
I run a photography business and have BIG dreams. But sometimes they feel out of reach. I realised a part of it was I don't see myself as an expert, professional photographer. I see myself as a girl whose battled with mental illness all her life, can't work a 9-5 job, and isn't great at earning money...

AKA—I see myself as a caterpillar. So I act like a caterpillar.

I don't put myself out there. I shrink when talking about the price of my packages. I compare myself to other photographers and think, "I'll NEVER be as good as them..." So I self sabotage. 
I don't post as much as I should. I give people discounts, etc.
But here's what I realised the other day.
If I want to get to that 6-figure, professional-status, photographer version of me, I need to start ACTING and EMBODYING her TODAY.
AKA—If I want to fly, I need to start ACTING and THINKING like a butterfly.
'Cause here's the thing. I'm already a butterfly. So are you. The caterpillar is already a butterfly. They just don't know it yet.
Here's the part of goal setting I think people forget about.
In order to run a marathon, they need to act, think, and develop the skills of a marathon runner.
In order to have a successful business, one has to act, think, and develop the skills of a successful business owner.
What does that successful version of you do every day?
What does that successful version of you think about themselves?
What does that successful version of you think about the world?
What does that successful version of you think about economy?
How do they react to adversity, failure, and setbacks?
What skills does that successful version of you have that you don't currently have?
Write them down. Start practicing being that person today.
When you start practicing being the butterfly, you realise you already are the butterfly. Success is within your reach. It's not this holy thing on a pedestal that's out of reach.
It's right in front of us. But we have to go out and grab it.