Motivation is powered by Vocal.
Vocal is a platform that provides storytelling tools and engaged communities for writers, musicians, filmmakers, podcasters, and other creators to get discovered and fund their creativity.
How does Vocal work?
Creators share their stories on Vocal's communities. In return, creators earn money when they are tipped and when their stories are read.
How do I join Vocal?
Vocal welcomes creators of all shapes and sizes. Join for free and start creating.
To learn more about Vocal, visit our resources.
Show less
Time Is Money, and You Don't Know the Value of Time
Do you always feel like hours, days, weeks are always passing you by out of your control? Outside the direction of your goals? If you find yourself losing a whole day and you end up in bed sleeping, wondering what the fuck you did all day for your time to be done...you don't know the value of time. Read this and you will finally know what time is.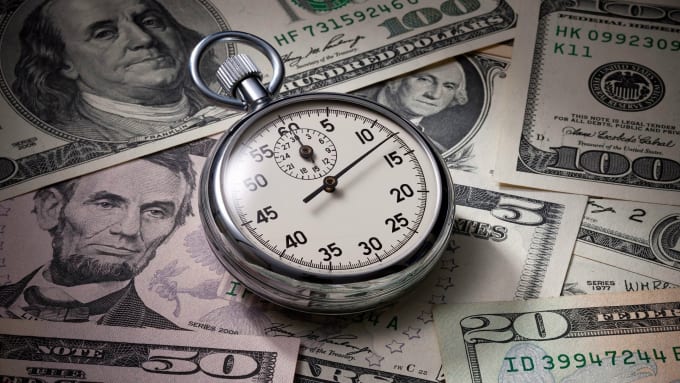 People will speak of the value of money. Your parents will tell you, "You still don't know the value of money. If you get a job, you will understand." But people don't tell you the value of time. Yet every day, many people struggle with keeping time, being productive, and reaching their aspirations and life goals. Years go by and they still struggle and find themselves wondering where they are going wrong. The persistent ones try harder; they feel motivated and may start doing something about their lack of focus and momentum, but again, can find themselves lost in the sauce (lost in the world) and before you know it, their mind and the world is taking them in many directions all at once leaving them...directionless.
So this is what this article focuses on. I'll get straight to the point: time goes very fast and it's almost a currency, but a currency that you do not understand. If you find yourself losing a whole day and you end up in bed sleeping, wondering what the fuck you did all day for your time to be done...you don't know the value of time. 
You have 24 hours each day...but you also have a very busy mind and the world is a very busy place. Your intentions are to go to the gym and lose ten pounds or gain ten pounds, to get a higher paying job, to improve your skills, to make more money—hell, to be a millionaire...but this is all in the future and you're here right now, and the little things you need to do here and there to get there take time; minutes sometimes, sometimes hours per day. They take focus and direction. As you are here now, your busy mind and busy world take over. Let's not forget your emotions. You want to sleep some more, you want to watch an episode of Family Guy, you want to go clubbing with your friends, you want to go on Instagram for hours, you're now hungry so you need to make food first, you're now too full, you want to watch some more Family Guy, you want to meditate because you feel bad you wasted the whole day. I could go on. The list is endless of what your mind will do to preoccupy you, but HOLD ON. Before you label me a satanist, I did not say doing any of the above things is wrong—of course not. But you do not know the value of time, so you lost your whole day to activities you did not plan on doing. Your mind, your fears, the world, your friends, social media, your feelings planned the whole day for you, and when it finished, you did not feel good because it's not part of your goal to be a millionaire.
I really have to go. My battery is low and I am heading out soon, so I have to wrap this up. If you want to learn the value of time, here's what you should do. When you wake up, plan out your whole day. I'm talking like this:
9:00 to 10:00 - taking a shower, moisturising, dressing up

10:00 - 10:20 meditating

10:30 - 11:00 call grandma

11:00-12:30 work on my writing

13:30 - 15:00 Meet Janet to work together on writing

15:00 - 17:00 Relax time. Here I can watch Family Guy, go on Instagram, whatever extras without feeling shame and guilt

...This is just an example, and you carry on the plan until your bedtime. Hold on again. I'm not saying this is how you life will be forever. The point of this exercise is that it will wake you up. You will see how you said 9:00 to 10:00 you would be taking a shower, but you took a detour onto Instagram and lost time. 10:00 - 10:20 you were meant to be meditating, but you were busy watching Youtube videos on the top ten unsolved mysteries of the world. This exercise will force you to have direction, to prioritise what is important, and then afterwards, you will gradually know and feel what time is, and how quickly it moves.
Try it. It's life-changing. You will surely have one eye-opening moment where you finally understand time and your relationship with it.
Thank me later.