Motivation is powered by Vocal creators. You support
Giorgia Bacchi
by reading, sharing and tipping stories...
more
Motivation is powered by Vocal.
Vocal is a platform that provides storytelling tools and engaged communities for writers, musicians, filmmakers, podcasters, and other creators to get discovered and fund their creativity.
How does Vocal work?
Creators share their stories on Vocal's communities. In return, creators earn money when they are tipped and when their stories are read.
How do I join Vocal?
Vocal welcomes creators of all shapes and sizes. Join for free and start creating.
To learn more about Vocal, visit our resources.
Show less
Sensitizing About Differences
In my first post, I wanted to talk about my experience with differences (especially body shaming) during my youth.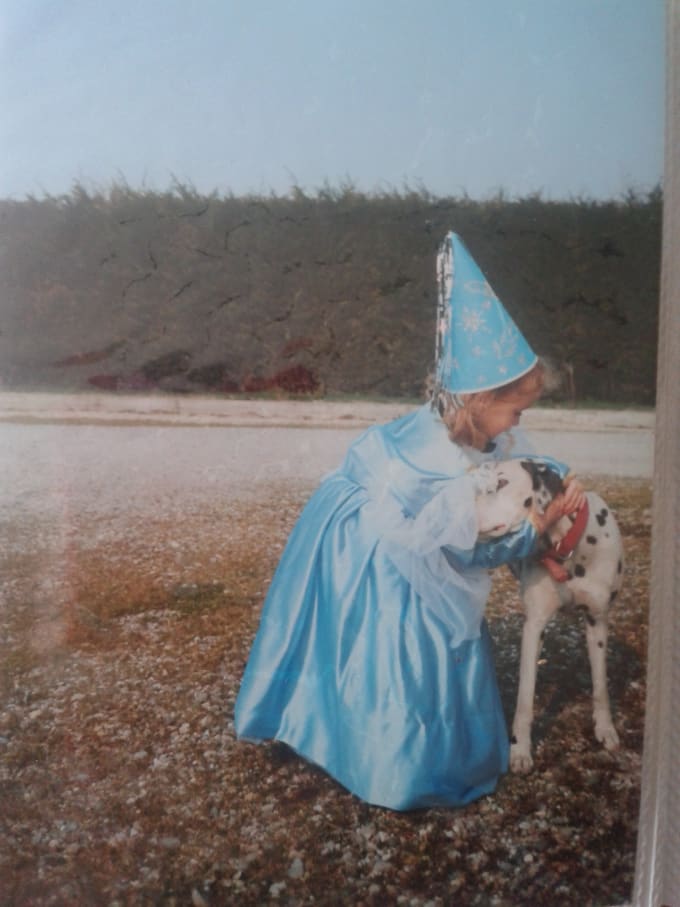 I never felt home, despite my young age. I felt like I was on an extraterrestrial planet but at least with my family, I felt protected.
I hated being considered a child because I had an adult's awareness. Like an old soul.
One day, while taking a walk with my grandmother from my mom's side, we were facing a crosswalk and she told me: "You can only cross when the light is green." I told her I knew it and I thought to myself, why does she think of me as if I'm stupid? I know that with the red light you don't cross, that's so basic.
During elementary school, usually kids like going to their classmates' houses and play together, but while I agreed on going when being invited, many times I told my mom to tell my friends she wouldn't allow me to go. I just didn't feel like going.
Ever since I was that young, I wanted to be on my own.
During the last couple of years of elementary school, a long period of time related to the critiques about my weight began. Other than being small and pale, I was also thin. We are part of a society where a young girl starts being physically criticized at the age of nine or ten but not as severely as in the following years, at least in my case.
Teachers told me to eat to grow well, not to be judgmental, they were probably worried I wouldn't have grown as much as my classmates or that I might have developed an eating disorder. My classmates, on the other hand, were too young to have this type of awareness, they were just teasing me because I was different. Despite that, during those five years, I met great friends and in my little world, I was happy and satisfied.
When I had to part from that world, I was thrown into the universe of adolescence. I had nothing in common with the others, I had a couple of friends and my shyness grew to its peak. To worsen the situation, a specific professor ruined those years and made me understand what anxiety was for the first time.
I have never been good at math and maybe this too was the reason why I had been targeted. I didn't know whether the professor called me at the blackboard every day to incite me (without succeeding because I really didn't understand math) or if she did it to make light of me. That professor became my nightmare and going to school now was even worse than usual. When that teacher entered the classroom and the time of correcting homework came, she used to create a minute long of suspense by introducing it with: "At the blackboard comes…" To always end the sentence with: "Bianca." Despite I knew I would have been called, I hated that suspense. I felt panic in my heart.
When I went to the blackboard, I did my homework, but the results were wrong, consequently, I stood there, in front of the blackboard doing nothing, until my humiliation moment lasted long enough and the teacher told me to go back to my seat. The professor used to have fun asking me the reason why I was so thin and I was bombarded with questions like: "Do you eat?" and affirmations like: "You look anorexic." "Are you sick?" "I feel you're going to disappear." "Did you lose weight again?" And I thought to myself why she never got tired of asking me those questions, every day.
I was healthy despite my thinness, I rarely got sick. It wasn't my fault if my metabolism was excessively fast, it was genetic.
But even in the following years, during the first couple of years of high school, I had to deal with another professor (Italian professor this time) even meaner than the previous one. This professor didn't target me like the previous one did, but in a more subtle way. Every time she spotted me in the classroom, she always had to make mean comments about my weight telling me: "eat some ham sandwiches" or "do you eat? I can't see you." One time, she forced me to go at the movies with a friend of mine and order the biggest size of popcorn and take a picture of it as a proof I actually ate it. It was inappropriate and embarrassing, but I did it anyway, I didn't know what else to do.
It was clear that those professors tried to make it look like a concern, but actually it was just mockery. I surely was skinny but not as much as looking sick. Those professors left on me a deep scar about my appearance. Obsessions started their journey to my mind. During summer I didn't like wearing sleeveless clothes to avoid being looked at. I regularly checked myself in the mirror, looking for changes. I never weighed myself, I didn't want to be disappointed by my light weight. With my thumb and index fingers, I used to encircle my wrist to see whether I gained weight or lost it. My hypothesis was that the two professors poured out their personal oppressions on me and on some other unlucky student, despite the main victim was me.
Here is how, after the carefree time of elementary school, I had to confront the reality of the world, for the first time. I began blocking everyone else out and only finding comfort in myself and started hating school. I hated that psychological terrorism everyone did on my weight.
A couple of years after, during high school, the start of the tragedies of mine happened.
Conclusion 
…As there are many people being bullied because they are overweight it also happen to those who are underweight. We shouldn't underestimate neither of the two.
Negative critics aren't useful, rather they damage the growth of a person creating them issues over their bodies. If someone is too skinny or fat, it's not someone's critic who is going to make that person change, whatever the cause is. Despite physical appearance everyone has positive characteristics, those should be enhanced. Or there will always be someone who will develop insecurities, eating disorders and personality disorders. In my example, in the past, when I was eating at friends' places or at restaurants, I used to force myself to eat more than what I actually wanted to eat, to show others I ate like normal people. I always tried to eat faster than usual and I checked how much food had the others left in their dishes in order not to be the last one to finish. I always dressed myself in ways that wouldn't show my thinness. I opted for these and others strategies that eventually weren't needed and I could have spared myself the trouble and live more lightly. But due to the negative comments I have never been able to handle the weight topic lightly. Now it's an issue that doesn't upset me anymore, not because other stopped telling me I am thin but because when growing up and after hearing so many times you get tired of feeling upset and simply you don't react anymore and ignore whatever is being said to you. From time to time when someone tells me (one more time) "you're still skinny" I think to myself "look, at 22 I still hear these things, I will have to live with it for the rest of my life" but I immediately discharge the thought and I won't let my day be ruined for such a small and useless thing. We shouldn't joke with people's emotions and let's be careful to what we say. Everyone has their own story and their own battles in life….
Conclusion
…As there are many people being bullied because they are overweight, it also happens to those who are underweight. We shouldn't underestimate either of the two.
Negative critics aren't useful, rather, they damage the growth of a person by creating issues over their bodies. If someone is too skinny or fat, it's not someone's critic who is going to make that person change, whatever the cause is. Despite physical appearance everyone has positive characteristics, those should be enhanced. Or there will always be someone who will develop insecurities, eating disorders and personality disorders. In my example, in the past, when I was eating at friends' places or at restaurants, I used to force myself to eat more than what I actually wanted to eat, to show others I ate like normal people. I always tried to eat faster than usual and I checked how much food had the others left in their dishes in order not to be the last one to finish. I always dressed myself in ways that wouldn't show my thinness. I opted for these and other strategies that eventually weren't needed and I could have spared myself the trouble and live more lightly. But due to the negative comments, I have never been able to handle the weight topic lightly. Now it's an issue that doesn't upset me anymore, not because other stopped telling me I am thin, but because when growing up and after hearing so many times, you get tired of feeling upset and you simply don't react anymore and ignore whatever is being said to you. From time to time when someone tells me (one more time) "you're still skinny" I think to myself "look, at 22, I still hear these things, I will have to live with it for the rest of my life." But I immediately discharge the thought and I won't let my day be ruined for such a small and useless thing. We shouldn't joke with peoples' emotions and let's be careful about what we say. Everyone has their own story and their own battles in life…