Motivation is powered by Vocal creators. You support
Royal By Birth
by reading, sharing and tipping stories...
more
Motivation is powered by Vocal.
Vocal is a platform that provides storytelling tools and engaged communities for writers, musicians, filmmakers, podcasters, and other creators to get discovered and fund their creativity.
How does Vocal work?
Creators share their stories on Vocal's communities. In return, creators earn money when they are tipped and when their stories are read.
How do I join Vocal?
Vocal welcomes creators of all shapes and sizes. Join for free and start creating.
To learn more about Vocal, visit our resources.
Show less
Defeat Your Inner Enemy
Says Chas V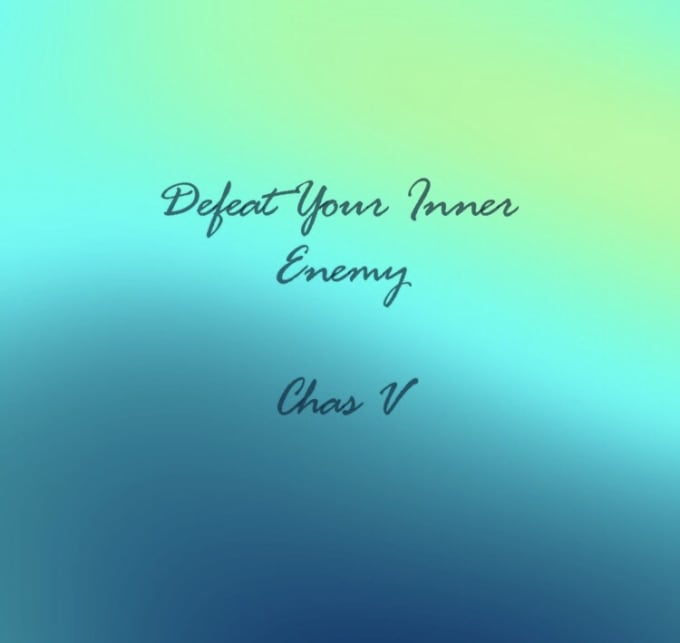 So many of use believe the enemy to be a "he" or a man, whose red, with horns, or wears all black... who literally comes to rob, steal, and kill the things in your life.
But little do we know, that the enemy comes to rob, steal and kill "you." The enemy comes in all types of colors, smells, feelings, forms, images, situations and desires.
It's that attractive beautiful person with a evil agenda who you call friend or beau..
It's the flashy expensive unnecessary clothing that creates a excessive shopping habit that affects your child's needs such as clean clothing, utilities. and hot meals… or that may just keep you in debt and living check to check…
It's the addictive aroma that dominates the air that cause us to eat until we create health problems…
It's the fear that make excuses for you to stay in abusive, life threatening, and toxic relationships and become amused and immune to its pain and suffering that is offered…
It's the bad behavior that punks the good in you time after time after time again, causing you to only do those things that you will regret instead of the things that your yearn and love…
It's the stubbornness that doesn't allow you to love those of another color, or the color of those who once hurt your love ones and or ancestors...
It's the feelings of the obviously wrong hands that explore your body in private, causing temporary pleasure… and sometimes leaving you with diseases and babies who you unaware how to care for or feed...
It's the addiction of chasing the dollar that doesn't even chase its self because it even realizes that it's only paper and wouldn't exist if it wasn't for the beautiful trees that we tend to ignore or value as any importance..
It's those who your great great great grandparents believe in, follow, and allowed them to lead them…and who couldn't have ever set them free because they were lost and didn't have any answers themselves… but instead just pretend and held them captive in empty faith until their dying day… hoping no one noticed…
It's the thoughts that you think are yours that cause you to stress, live in confusion and cry hysterically, not knowing that thoughts are formed and influenced by the millions of distractions and systems of this world…
So, I said all that and gave those examples to simple say, the enemy is all things that keep you, slow you down, distract you, attack you, try to convince you not to and aim to stop you from…
LIVING DIVINELY IN YOUR DESTINY IN PEACE OUT LOUD…
So it's time, it's time to defeat the real enemy and to stop waiting on the one who you was warn about..because "he" will never come…
Let's defeat our inner enemy…
Chas V