Motivation is powered by Vocal creators. You support
Kathleen Williams
by reading, sharing and tipping stories...
more
Motivation is powered by Vocal.
Vocal is a platform that provides storytelling tools and engaged communities for writers, musicians, filmmakers, podcasters, and other creators to get discovered and fund their creativity.
How does Vocal work?
Creators share their stories on Vocal's communities. In return, creators earn money when they are tipped and when their stories are read.
How do I join Vocal?
Vocal welcomes creators of all shapes and sizes. Join for free and start creating.
To learn more about Vocal, visit our resources.
Show less
A Quick Reminder
Be Positive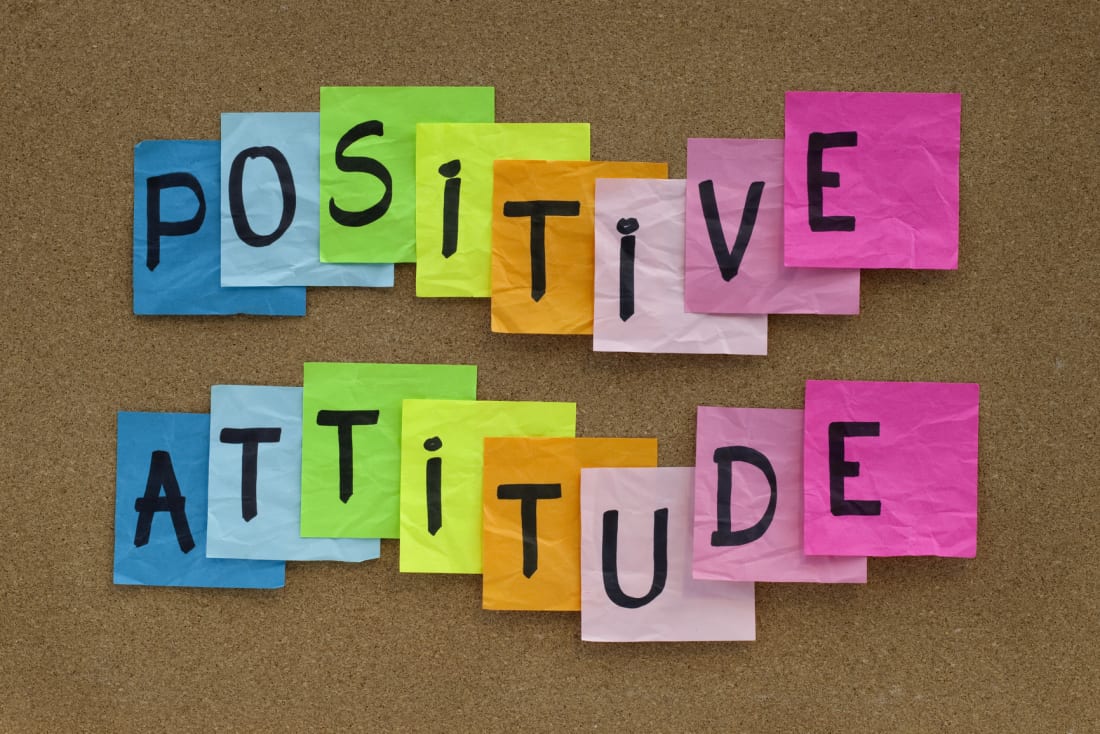 We're rounding the end of the second month this year. How many of you made a resolution? Are you still pursuing it? If not, that's ok. I stopped making a New Year's resolution a long time ago. There's so much pressure for us to just come up with something to better ourselves. But, do we really think about it? I personally think that we should make an effort everyday to better ourselves, in one way or another. Speak a little kinder. Be more positive. Take the stairs when you go to work. Park a little further away at the grocery store. Don't feel bad for not actively pursuing that resolution. There are opportunities every day to make a better choice for yourself.
Something I have found useful is to make a list. You can make a simple list on just a regular piece of paper or take a notebook and write in it all the things you are grateful for that day. I have seen people take a notebook and dedicate it to a specific month and take all the notebooks from that year and make a scrapbook. However, you wanting to do it is up to you. It shouldn't be a burden. It should be something you put positive energy into each time you write in it. Take a look at Pinterest, they have tons of great ideas to personalize it. Think of it as a diary for all the good things that happen to you. Document personal goals you have reached. New goals you haven't tried before.
Take the time to plan simple things that you normally wouldn't do. It doesn't have to be anything crazy or too outside of your comfort zone. Trying new things can be scary, but by pushing yourself just a little you can build confidence in yourself. You may not like all the things you try. That's not what matters. What matters is that you got out there and tried it. You never know, you may find a new hobby. Maybe even make a new friend. I live in the country, so I understand how hard that can be in a small town. One of the world's best places to fall into a routine everyday. That doesn't mean there isn't a ton of things you can do. Take up hiking, that's a great way to get some cardio in. Climb that mountain to see those breathtaking views you always thought where just enhanced pictures. Or even bring your camera along to capture some of the beautiful scenery. If you have a river or lake nearby, try fishing. It's very relaxing. Don't give up, once you catch that first fish you'll be hooked! Pun intended. Not into killing things? That's ok, you can always throw the fish back! There's other things too. I love walking the beach collecting old glass and sea shells. They make for great DIY projects. Just pick something you have been interested in or something that caught your attention. Go out and do it! I'm a firm believer in trying everything at least once!
Have you been more focused on your mental health? Maybe you have anxiety, or depression, or maybe you just want to try and be a kinder human being? I'll tell you the same thing. Get out there and try something new. I know how hard that can be for someone with anxiety or depression. You may be too scared to go out, or you think everyone might judge you. You may not have the energy to even go outside today. That's OK, the point is to start small. Set smaller goals for yourself. And again, don't kick yourself if you don't accomplish those goals right away. Things take time. You are working for a better you for you. Not for anyone else. Make a mental note to do something each day you haven't done in a while and slowly move up to things you just haven't done. When you get to that point, celebrate that accomplishment. Try to be positive. This goes for people that are trying to be kinder as well. Which, yes, we should all strive to be kind. The more positive thoughts that pass through your head the better your mood will be, and your reactions to others. Start small and watch yourself grow into the person you've always known you should be!!
It doesn't matter what you decide on, or even if you back out a few times. Trial and error is one of life's great lessons. Leave the resolutions in the past and move on to living day-to-day. We are never promised unlimited time on this Earth. You never know when you just won't wake up the next day. This life is too short to live in a boring routine of unhealthy practices. Learn to love yourself and grow each and every day. Find out what adventures you love and those things you just aren't going to try again. Get out in the world and be active, shed a few pounds, add a few pounds, gain some muscle, whatever makes you happy. Because, in the end, that's all that matters. That you are happy with who you are and the life you live.