Motivation is powered by Vocal creators. You support
Harlie Wood
by reading, sharing and tipping stories...
more
Motivation is powered by Vocal.
Vocal is a platform that provides storytelling tools and engaged communities for writers, musicians, filmmakers, podcasters, and other creators to get discovered and fund their creativity.
How does Vocal work?
Creators share their stories on Vocal's communities. In return, creators earn money when they are tipped and when their stories are read.
How do I join Vocal?
Vocal welcomes creators of all shapes and sizes. Join for free and start creating.
To learn more about Vocal, visit our resources.
Show less
A Peek Inside
While the Darkness Creeps Up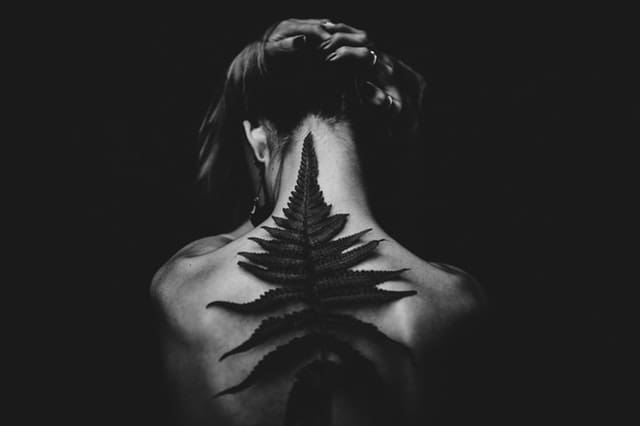 I am on this mission to help those that don't suffer from depression to get a glimpse inside as well as to remind those that do suffer from depression that they aren't alone. My husband and quite a few of my friends and family have no context to my moods or behavior as they have never suffered from depression.
I am not trying to give myself or any one else a free pass to be a jerk, I am saying that sometimes the depression controls us instead of us controlling the depression, and some of the chaos on the inside slips outside.
Today I'd like to delve a little into the negativity that attaches itself to someone with depression. It really does attach itself like a parasite. It sneaks up on you and isn't easily shaken. Even if it is triggered by something, remedying that something will not shake the negativity.
In some of my soul searching I found a lot of false truths planted in my mind with deep roots. Even if I have to pluck the roots out one by one and piece by broken piece, I will replant my mind with truth.
What are some of these false truths, you ask?
Because I'm an only child, I am selfish. I need to be a doormat or I'm a narcissist.
Because my parents didn't have time to play with me, that means they didn't want me.
I wear a size 12 at 15 years old, I must be fat. (Nevermind that I have wide shoulders and have been 5'7" since middle school.)
I am fat; therefore, I am ugly. (Fat isn't a bad word, why make it one?)
Because I have a strong personality, I am a bitch.
Boys only like me if I do favors for them. (I think this one is stuck in all girls' heads from a startlingly young age.)
Boys pick on you because they like you. (What seems innocent in elementary school can turn into a scary, scary habit in adults.)
There are many, many more, but these are the ones I identified and have been giving me a lot of grief.
There are also some false truths in my head that are not my own, like when my parents didn't have time for me, they bought me things to make up for it. We didn't have the money for this, so they just worked harder to keep doing it. All I really wanted was their time, never stuff.
If you'd like, follow this mantra with me, let's dig in the soil of our minds together, shall we?
I'm surrendering my past.
Surrendering
Surrendering
Surrendering
However many times I need to surrender.
I won't apologize for existing anymore
No apologies
No apologies
No apologies
No apologies
I'm not sorry to be alive anymore.
I'm letting go of negativity.
Letting go
Letting go
Letting go
Letting go
Letting go
However many times I need to let it go.
I do this for me.
All for me
All for me
All for me
All for me
All for me
All for me
No more sacrificing everything for others.
I'm learning to say no.
No
No
No
No
No
No
No
I can't do everything for you.
I am enough for me.
I am enough
I am enough
I am enough
I am enough
I am enough
I am enough
I am enough
I am enough
I will always be enough.
I am not defined by others' opinions.
I am me
I am me
I am me
I am me
I am me
I am me
I am me
I am me
I am me
Others cannot define who I am.
Take some deep breaths with me. In……… Out……. In……… Out……. In……… Out……. In……… Out…….
Let's be a little kinder to ourselves, shall we? We are a work in progress. After all, it isn't about the destination, it's about the journey.