Motivation is powered by Vocal creators. You support
Michelle Estevez
by reading, sharing and tipping stories...
more
Motivation is powered by Vocal.
Vocal is a platform that provides storytelling tools and engaged communities for writers, musicians, filmmakers, podcasters, and other creators to get discovered and fund their creativity.
How does Vocal work?
Creators share their stories on Vocal's communities. In return, creators earn money when they are tipped and when their stories are read.
How do I join Vocal?
Vocal welcomes creators of all shapes and sizes. Join for free and start creating.
To learn more about Vocal, visit our resources.
Show less
11 Instagram Accounts That Will Inspire and Remind You That Anything Is Possible
Many of us are realizing the power social media has, and it's creating a shift in the way we use it as a tool to connect with others. Following Instagram accounts that will inspire and remind you that anything is possible is a good way to be sure you are always scrolling with a purpose.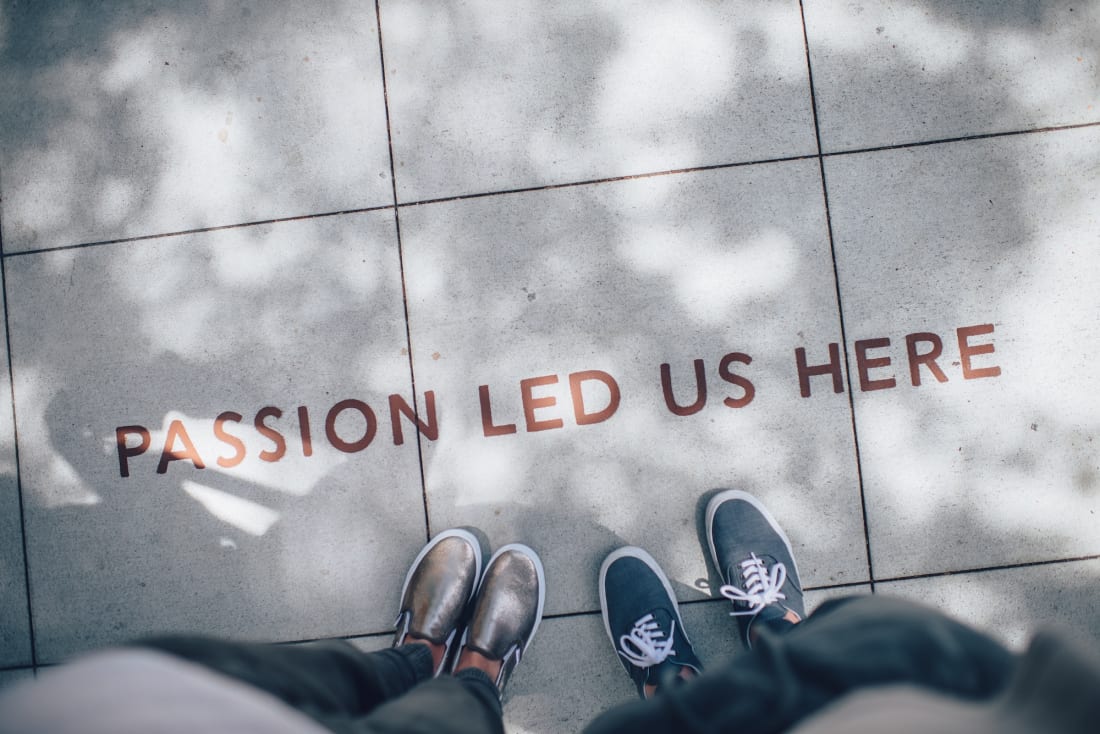 The accounts that flood our Instagram feed play a major role in determining how we view certain topics, whether it be on fashion, finance, food, relationships, or personal goals. Social media has become a part of our everyday lives, and there are just as many positive aspects as there are negative from it; we just have to know where to look for it. For me, social media has shifted from a passive experience to a positive and active approach in forming relationships, and learning and growing within a like-minded community. It's all about following Instagram accounts that will inspire and remind you that anything is possible. How you choose to make use of this subtle, yet very powerful tool has the potential to alter your life in ways beyond your wildest dreams.
Gerard Adams
This is one of my favorite Instagram accounts to have on my feed. Gerard Adams is a successful entrepreneur who helped found Elite Daily, sold it for $50 million dollars, and shifted his focus to sharing what he has learned with others. Known as the "millennial mentor," Adams has backed several companies, hosts an online video series called Leaders Create Leaders, and offers coaching services to aspiring entrepreneurs. Follow his Instagram account to discover nearby networking events, learn more about his journey, and read inspirational quotes. While Adams has made it in terms of the conventional definition of success; exotic cars, international travel experience, connections with influential people, etc.; He reminds us of what is important: family, self growth, and giving back. It's easy to reach material success and forget about what truly matters. If you notice signs you should be working for yourself, take a page out of Adams' feed and embark on an entrepreneurial pursuit. This account will definitely inspire you to keep shooting for the stars, and remind you that it is possible to have both financial freedom while staying true to your core family values.

Infinite Waters
Infinite Waters is about diving deep and becoming the greatest version of yourself. Brought to life by Ralph Smart, this Instagram account goes beyond just posting positive and inspiring quotes. Smart creates a variety of YouTube videos, covering topics on forming healthy relationships, knowing your own worth, and more. While his words are very meaningful, Smart points out that it doesn't matter what he says, what anyone says, or even what you say. It's not about the words, but rather the energy behind them. With a background in psychology, Smart has published two books, helped inspire millions through his YouTube channel, and is very responsive on his Instagram account. Check out his live videos and where he brings followers in on calls. Your feed will be a lot brighter with Infinite Waters, and you just might even find your second family here.

Kid President
Who doesn't love Kid President, am I right?! If kids are the future, Kid President's Instagram account will instill that childlike spirit into your daily scroll. This inspiring kid doesn't let anything knock him down or stop him from spreading positivity. He shares snippets from his videos, inspirational quotes, and ways to get involved by giving back. If you haven't already, be sure to check out his YouTube channel for his videos.
Lean In
This is the account of a nonprofit organization founded by Facebook chief operating officer, Sheryl Sandberg. The theme that's coming up here is community. Lean In shares inspiring quotes while also providing a depth in value. At its core, Lean In is dedicated to "to offering women the ongoing inspiration and support to help them achieve their goals." A true source of empowerment, Lean In shares stories on their podcast, community meetups, and a variety of ways to get involved in creating an equal world.

Gabby Bernstein
New York Times best selling author and motivational speaker, Gabby Bernstein, is a leading example of what it means to be a next generation thought leader. Women empowering women and supporting one another to reach the next level is what all of your Instagram feeds are craving right now. Bernstein shares motivational quotes, life updates, and short videos of her public speaking events. If you want to take it to the next level, check out her best selling books and capture the essence of a woman on her way to making her dreams come true.

Sophia Amoruso
From selling on eBay to launching an online platform for women, Sophia Amoruso is an entrepreneurial game changer. As a high school dropout, she often found herself in trouble. It was her determination that got her to where she is today. Her eBay store grew to what is now Nasty Gal, a fashion retailer for young women. After selling Nasty Gal for $20 million, Amoruso went on to build the online platform, Girl Boss. Her Instagram account is full of inspiring travel and lifestyle photos. Seeing photos like these on your feed will inspire you to grow your own brand on social media, while serving as a reminder that you can also have the life you always desired. Remember, by being your best self, you make space for others to see that in themselves.

Jonny Sun
Jonny Sun is a writer and illustrator best known for his alien character on social media. This Instagram page is a humorous approach to the human condition, and the thoughts we commonly have toward ourselves and society. Whether you deal with anxiety, depression, or the dilemma of wanting so much more from life, this page touches on a truth we all know. Follow this alien buddy for relatable thoughts, as well as Sun's upcoming books and projects.

Mike Dooley
Mike Dooley is a New York Times best selling author and co-founder of Notes from the Universe. This is one of my favorite accounts and I always look forward to receiving my daily dose of Notes from the Universe messages in my inbox. Dooley's Instagram account will remind you to never lose sight of your dreams. He shares the Notes from the Universe on his page, and it reminds you how much the little things can measure up against the bigger things.
Make Blackout Poetry
I've mentioned a lot of boss babes, influential figures, and organizations, but I won't leave out the importance of art and the powerful effects it can have on us. Make Blackout Poetry is an account dedicated to sharing inspirational and hopeful poems made from blacking out words on a page to create something entirely new. John Carroll is the artist behind this account, and he has built a strong community of artists while inspiring others to try this method out. Follow this account for a feed filled with poems that will remind you of hope, love and beauty. It might even inspire you to give blackout poetry a try.

Passion Passport
What's an Instagram feed without some envy-inducing pictures of travel destinations to really light that fire under your butt and make it happen! Passion Passport is all that and more, as they share beautiful pictures and meaningful stories of the people that make up our planet. They also provide tips on affordable traveling while sharing their experiences. Whether you're still in school or hustling at work, this page is a reminder to give yourself the time to travel the world.

With more and more people spending large amounts of time on their phones, why not equip yourself to use that time wisely? If you are the sum of the five people you spend time with most, make your phone a reflection of who you want to become by following these Instagram accounts that will inspire and remind you that anything is possible. Social media is what you make it, so although you are following amazing people, be sure to share some of your own unique qualities with your followers, too!